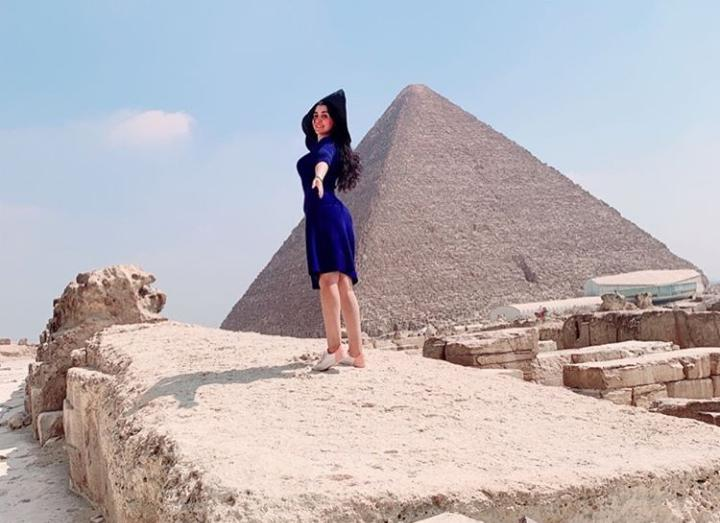 Experience the ultimate fusion of ancient wonders and natural beauty with our exceptional day trip to the Pyramids and Nile from Port Said Port. Immerse yourself in the grandeur of the Pyramids of Giza, explore the enigmatic Sphinx, and embark on a scenic Nile River cruise. This unforgettable journey combines history and serenity, offering a unique perspective of Egypt's iconic landmarks. Book now to secure your spot and receive instant confirmation upon clicking the "Book Now" button.
Overview:
Indulge in a day of awe-inspiring sights and tranquil beauty on our Pyramids and Nile day trip. Led by expert guides, this tour takes you to the renowned Pyramids of Giza, where you'll witness the architectural marvels of the pharaohs. Explore the mystical Sphinx and then embark on a leisurely cruise along the majestic Nile River. Absorb the scenic landscapes and relax in the serenity of this timeless waterway. With customizable options and instant confirmation, this tour promises a remarkable experience that combines Egypt's ancient history with the tranquility of the Nile.
Highlights:
Marvel at the legendary Pyramids of Giza, including the Great Pyramid, Pyramid of Khafre, and Pyramid of Menkaure.
Uncover the secrets of the Sphinx, an enigmatic symbol of ancient Egypt's power and mystery.
Enjoy a leisurely Nile River cruise, admiring the picturesque landscapes and tranquil atmosphere.
Delight in a delicious lunch on board the cruise, savoring local cuisine while surrounded by stunning views.
Benefit from a comfortable and convenient pick-up from Port Said Port, with customizable options to suit your needs.
Experience instant confirmation upon booking, ensuring a hassle-free and seamless adventure.
Advantages:
Expertly guided tour: Our knowledgeable guides provide insightful commentary and bring Egypt's history to life.
Time-efficient itinerary: Maximize your time with a well-planned tour that combines the Pyramids and a Nile River cruise in a single day.
Customization options: Tailor the tour to your preferences, including flexible pickup times.
Hassle-free booking: Book now and receive instant confirmation, guaranteeing your spot on the tour.
Comfortable transportation: Enjoy a smooth and air-conditioned ride from Port Said Port to the tour sites.
Itinerary:
Meet your friendly guide at Port Said Port and board a comfortable, air-conditioned vehicle.
Journey to the Giza Plateau and witness the awe-inspiring Pyramids of Giza.
Explore the Great Pyramid, Pyramid of Khafre, and Pyramid of Menkaure, marveling at their grandeur.
Uncover the enigmatic secrets of the Sphinx and capture memorable photos.
Enjoy a delicious lunch on board a Nile River cruise, savoring local cuisine while surrounded by breathtaking views.
Relax and soak in the tranquility of the Nile as you cruise along its serene waters.
Admire the scenic landscapes and observe daily life along the riverbanks.
After the cruise, return to Port Said Port in comfort and bid farewell to your guide.
Inclusions:
Pick-up and drop-off at Port Said Port.
Transportation in a comfortable, air-conditioned vehicle.
Expert, English-speaking guide.
Entrance fees to all attractions mentioned in the itinerary.
Lunch on board a Nile River cruise.
Bottled water during the tour.
Exclusions:
Gratuities (recommended for guides and drivers).
Personal expenses.
Any additional activities or services not mentioned in the itinerary.
Pricing:
| Single | 2- 3 Persons | 4- 6 Persons | 7- 10 Persons |
| --- | --- | --- | --- |
| 222 $ | 172 $ | 162 $ | 137 $ |
Tips and Advice for Travelers:
Wear comfortable shoes and clothing suitable for walking and the weather.
Bring sunscreen, a hat, and sunglasses to protect yourself from the sun.
Stay hydrated throughout the tour and carry a bottle of water.
Respect the cultural norms and traditions of Egypt during your visit.
Keep your camera handy to capture the awe-inspiring sights.
Follow your guide's instructions for a smooth and enjoyable experience.
Trip Notes:
This tour requires moderate physical activity, including walking and climbing steps.
The order of the itinerary may be subject to change based on local conditions and traffic.
Please inform us in advance if you have any dietary restrictions or special requirements.
FAQs:
Q: Can I customize the pickup time? A: Yes, we offer flexible pickup times to accommodate your needs. Please contact our customer support team after booking to arrange the preferred pickup time.
Q: Are the entrance fees included in the tour price? A: Yes, the tour price includes all entrance fees to the attractions mentioned in the itinerary.
Q: Is lunch provided during the tour? A: Yes, a delicious lunch on board a Nile River cruise is included in the tour.