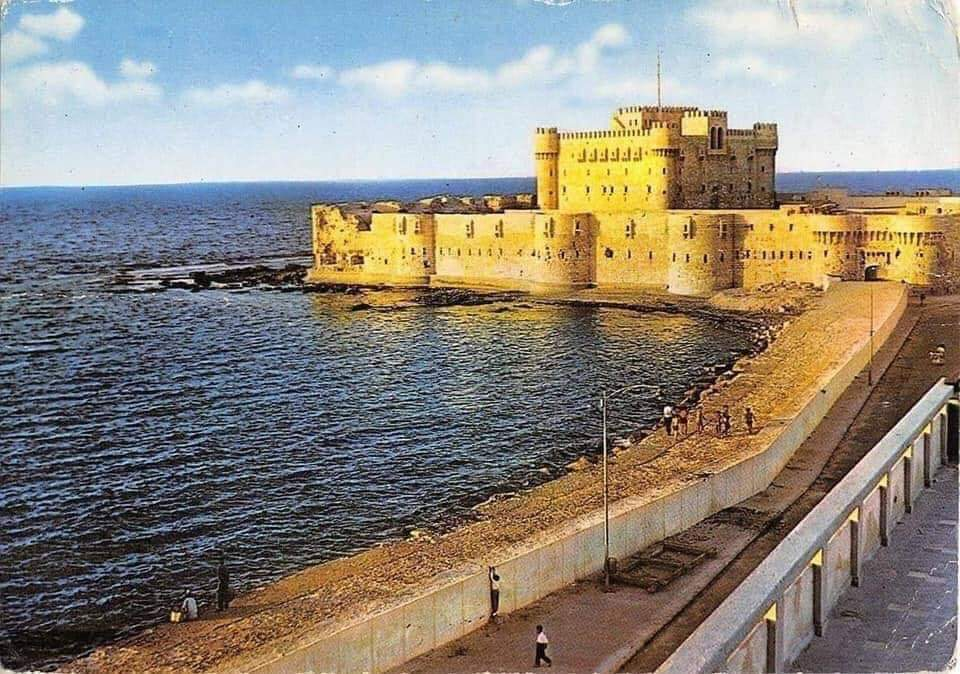 Immerse yourself in the vibrant culture and local lifestyle of Alexandria with our Half Day Tour in Alexandria: Explore Real Life From Alexandria Port. Witness the authentic charm of this historic city as you visit bustling markets, interact with friendly locals, and indulge in traditional Egyptian cuisine. Book now to experience the real essence of Alexandria!
Overview:
Discover the hidden gems of Alexandria on our Half Day Tour: Explore Real Life From Alexandria Port. This tour takes you off the beaten path to explore the authentic side of the city, where you can immerse yourself in the local culture, interact with friendly locals, and gain a deeper understanding of everyday life in Alexandria. From vibrant markets to charming neighborhoods, this tour offers a unique perspective on the city's rich heritage.
Highlights :
Visit a Local Market: Experience the lively atmosphere of a bustling market and witness the vibrant colors, enticing aromas, and bustling energy as locals go about their daily lives.
Explore a Traditional Neighborhood: Wander through the charming streets of a traditional neighborhood and admire the unique architecture, local shops, and lively community.
Engage with Local Artisans: Meet talented artisans and craftsmen who continue to preserve traditional skills and learn about their craft through interactive demonstrations.
Enjoy Authentic Egyptian Cuisine: Indulge in a delicious meal at a local restaurant, savoring the flavors of authentic Egyptian dishes.
Customizable Itinerary: Customize the tour to your preferences by adjusting the pickup time or adding optional activities to enhance your experience.
Advantages:
Authentic Cultural Experience: Immerse yourself in the local culture and lifestyle of Alexandria, gaining insights into the daily lives of its residents.
Friendly and Knowledgeable Guides: Our experienced guides will accompany you throughout the tour, providing valuable information and ensuring a memorable experience.
Instant Confirmation: Book now and receive instant confirmation, guaranteeing your spot on this immersive tour of Alexandria's real life.
Small Group Setting: Enjoy a personalized and intimate experience in a small group, allowing for more interaction with the guide and a relaxed atmosphere.
Customizable Options: We offer customizations to suit the needs of our travelers, including changing the pickup time and adding optional activities.
Itinerary:
9:00 AM: Pickup from Alexandria Port
Visit a local market and immerse yourself in the vibrant atmosphere
Explore a traditional neighborhood, admiring its unique architecture and local shops
Engage with local artisans and learn about their craft through interactive demonstrations
Enjoy a delicious lunch at a local restaurant, tasting authentic Egyptian cuisine
2:00 PM: Return to Alexandria Port
Inclusions:
Round-trip transportation from Alexandria Port in a private, air-conditioned vehicle
Professional English-speaking guide
Visit to a local market and traditional neighborhood
Interaction with local artisans
Lunch at a local restaurant, including authentic Egyptian cuisine
Bottled water during the tour
All taxes and service charges
Exclusions:
Gratuities (recommended)
Personal expenses
Any optional activities or additional purchases
Pricing Information:
| Single | 2- 3 Persons | 4- 6 Persons | 7- 10 Persons |
| --- | --- | --- | --- |
| 120 $ | 70 $ | 65 $ | 60 $ |
Tips and Advice for Travelers:
Dress comfortably and wear suitable footwear for walking.
Respect local customs and traditions. Dress modestly and be mindful of your behavior.
Carry a small backpack with essentials such as a camera, water, and any personal items you may need.
Have local currency (Egyptian Pounds) for any additional purchases or tipping.
Trip Notes:
The tour operates daily, except on public holidays and special occasions.
The pickup time can be customized to suit your preferences.
This tour is suitable for all ages and fitness levels. Please inform us in advance if you have any special requirements.
FAQs:
Q: Can I customize the pickup time? A: Yes, we offer flexible pickup times to accommodate your schedule. Please inform us at the time of booking, and we will arrange it accordingly.
Q: Are vegetarian or vegan meal options available? A: Yes, please inform us of any dietary requirements at the time of booking, and we will make the necessary arrangements.